Main Content:
Women's Overalls
Our
women's overalls
are selling out quickly. Grab them before they're gone and check out our related products for more styles you will love.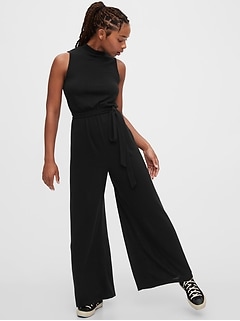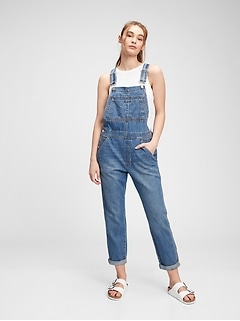 Get Comfortable Style with Gap's Overalls for Women
Socialize at that big cookout with modern women's overalls from this inspired collection by Gap.
Classic American Denim
Whether you're watching the fireworks on the 4th of July, window shopping on that strip of chic boutiques, or meeting your friends for a quick bite at that popular café, you'll find overalls from Gap make for an amazing look. Crafted from classic denim, these familiar designs are updated with modern sensibilities. All you need is a plain white tee and a cute pair of shoes, and you'll have a fabulous outfit for a number of different settings. Upgrade your casual wardrobe with pieces from this fun and fashionable collection at Gap.
A Timeless Look
From the farmyard to the runways of Europe, overalls have been a mainstay of both work wear and high fashion for decades. At Gap, you'll find these garments revolutionized. Uniquely contemporary, yet timeless and approachable, garments in this selection will give your wardrobe a host of new options. Accessorize them with a backpack, floppy wide-brimmed hat, or a light jacket or cardigan. Unbutton one of the shoulder straps for an ultra-casual look that's always hip. However you choose to wear them, you'll find these creations are one of a kind.
Great-Fitting Casual Wear
Just like your favorite pair of blue jeans, denim apparel from this line by Gap are soft to the touch, and have the right amount of give in the right places. Sliding into these clothes will feel like a dream. Stay comfortable, whether you're running errands in town, setting up camp at that weekend festival, or playing with young family members in the backyard. Choose from attractive overall shorts, dress designs, and traditional long pant styles. Shop this interesting and vivacious collection, and find the perfect pair for your personality and look.
Add overalls for women from Gap to your closet today and have a versatile garment for any casual setting.