Main Content:
Toddler Girls' Outerwear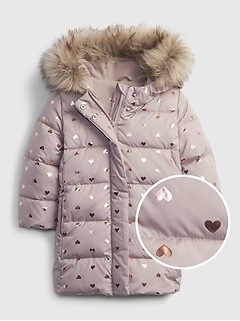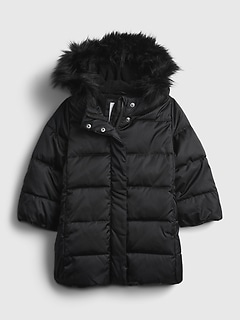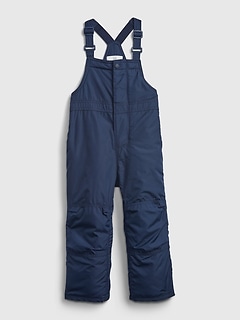 babyGap Toddler Girls' Outerwear at Gap
Let her enjoy the winter wonderland while putting your mind at ease by dressing her in cozy toddler girls' outerwear from Gap.
Toddler Girls' Outerwear Gap Collection
Brighten up her look with the bold solids and fun color combinations found in our toddler girls' outerwear collection. Add a unique visual touch with bold Gap logos and dynamic prints including polka dots and stripes. Accessorize throughout the transitional months with stylish windbreakers, denim jackets and hoodies. Keep fashionably warm all winter with moto jackets, utility jackets and quilted barn jackets. You'll also find a great selection of fleece pullovers for superior all-day warmth.
Toddler Girls' Outerwear Features
Durable cottons, nylons, and polyesters highlight a collection that's both comfortable and stylish. Contrast trim, exotic prints, cute patterns, peplum hem, and more combine to provide items that are as girly as she is. The lined jackets trap the heat, keeping her warm and cozy throughout the day. Select from buttons or zippers to make dressing easier on you.
Gap Toddler Girls'Outerwear Style Tips
She'll be able to stay active even when the weather takes a turn for the worst with our durable outerwear collection. Slip her into the dressy contrast-trim jacket over leggings and a tunic for unforgettable style. Send her to school wrapped up in comfort when you put her in a leopard print jacket over her jeans and long sleeve tee. She'll be the star at family dinners when you dress her in a quilted, double-breasted jacket and sweater dress. For a fall afternoon at the park, she'll be sufficiently warm wearing jeans, a short sleeve tee and a Gap denim jacket. Fear Mother Nature's wrath no more; this collection is designed for her protection from the elements.
Want worry-free protection from the elements? Keep her warm and cozy throughout the cold weather months with stylish designs of little girls' outerwear from Gap.