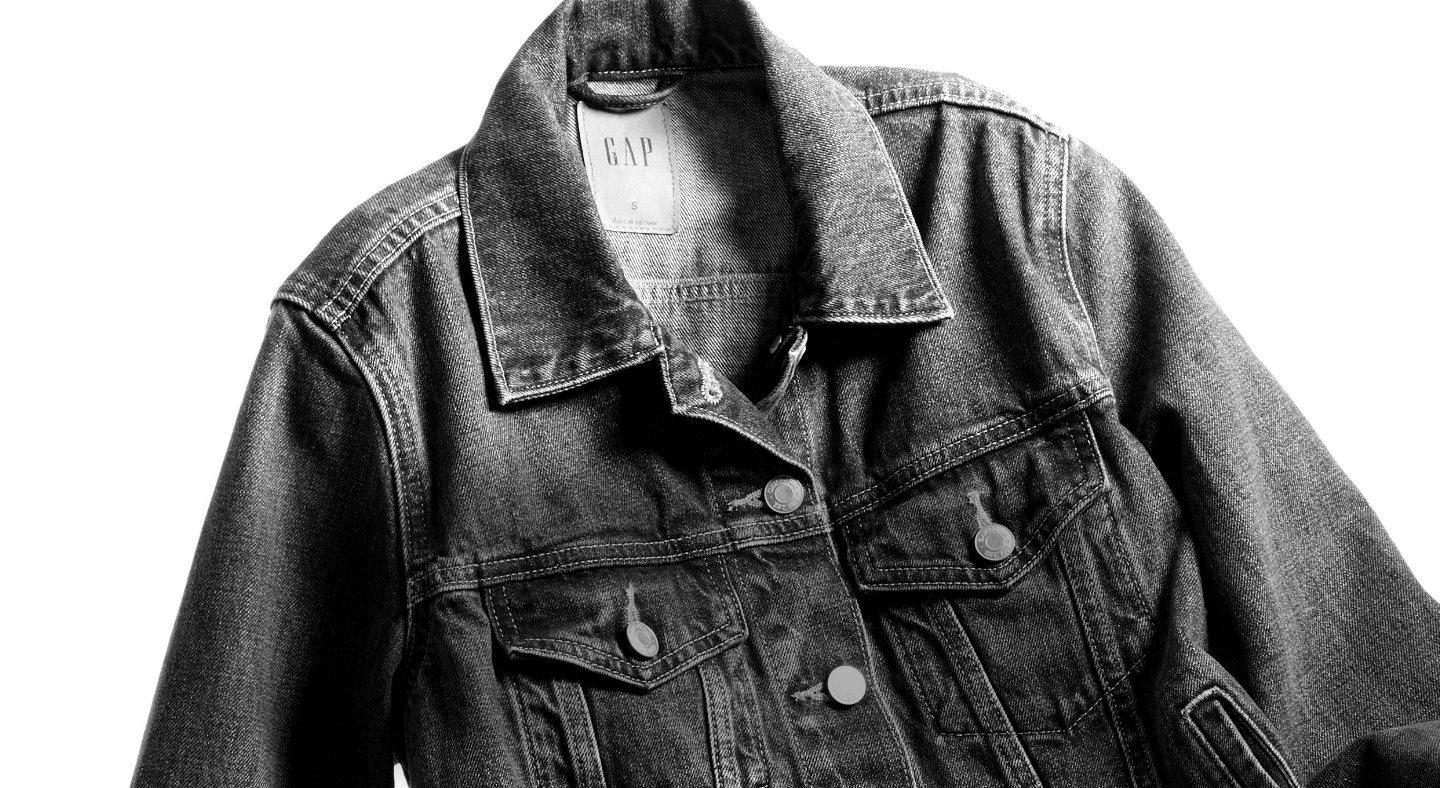 Responsibly made

for every generation.
Our purpose is to create change that is sustainable, to enrich communities, and to be better for this generation and the next.
Because we believe Gap should be a force for good, we design products with better materials and strive to make a positive impact for people and our planet.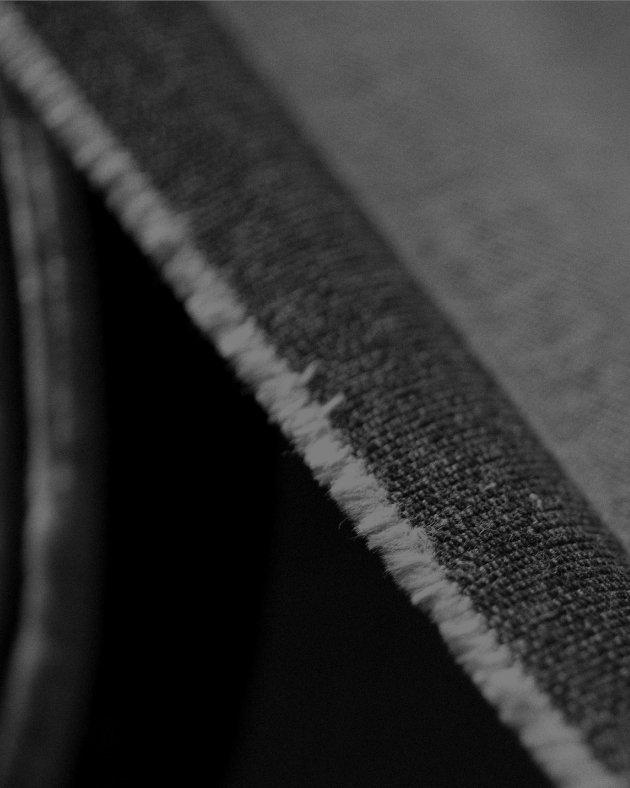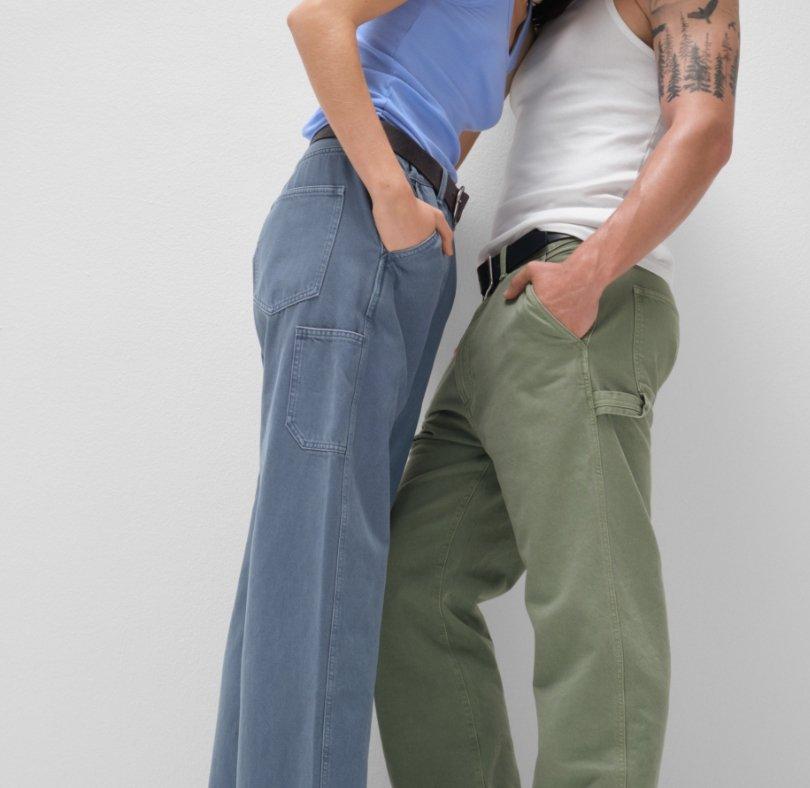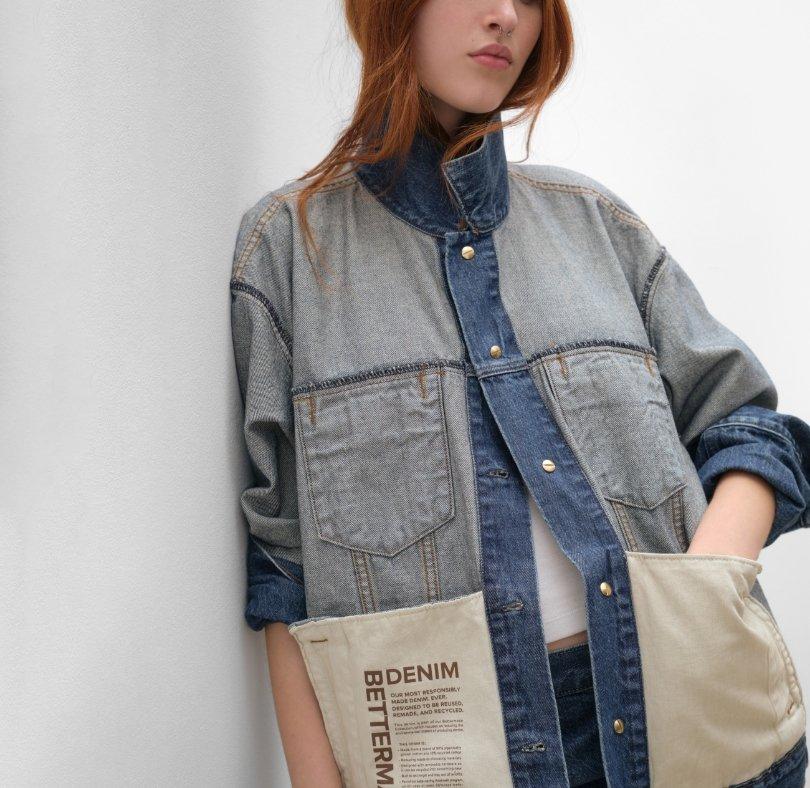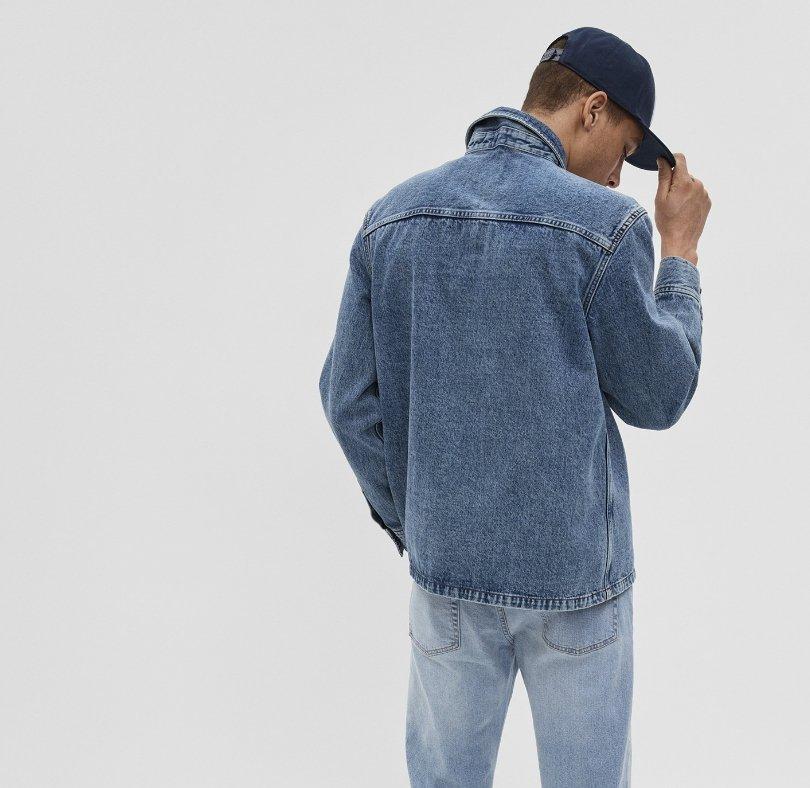 Sustainability
is a journey.
From water to wash, fiber to factory, our goal is to make the clothes you live in — but to do it responsibly with respect for the planet we all share.
We're not perfect. But we promise to lead, not react. To use less, not more.
Look for the
When you see this globe on a hangtag, know that this responsibly made style is part of our water-saving Washwell program or made with at least 50% of more sustainable materials.
Our more sustainable materials include recycled materials, regenerative cotton, organically grown cotton, cotton-in-conversion to organic, U.S. Cotton Trust Protocol cotton, Tencel™, Tencel™ × Refibra™, Lenzing™ Ecovero™, Livaeco by Birla Cellulose™, Eastman Naia™, and partially plant-based EVA.
Check out our Good Glossary to learn more about these materials and look for details about each style on the style's Product Details page.
Our Journey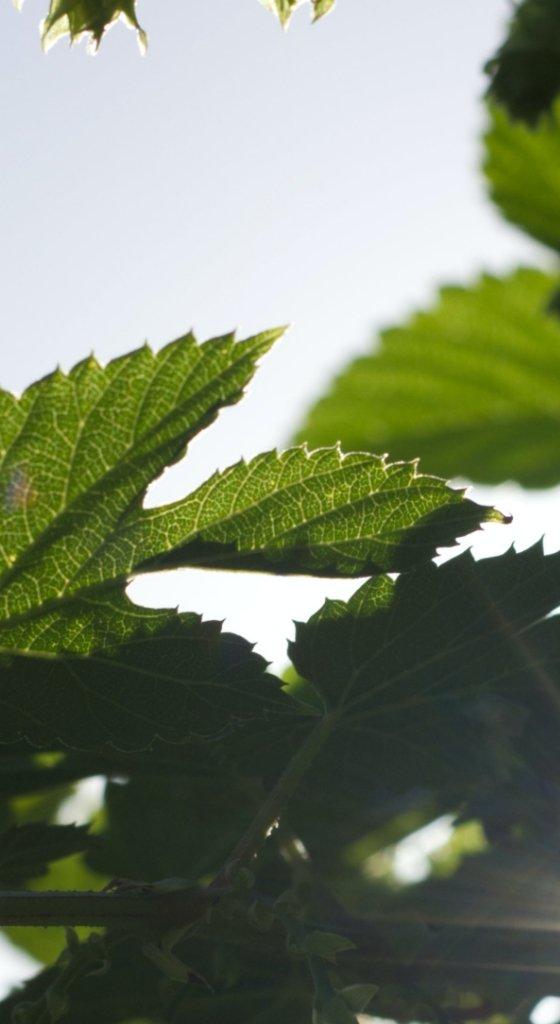 1994
:
Supplier Sustainability Program Established
We established social and environmental standards for our supply chain and began monitoring supplier performance.
Water
Washwell
Our Goal
100% of eligible denim and woven bottoms made using Washwell techniques by 2025.
See details in our Good Glossary.
Everyone deserves

clean water.


It's essential to life.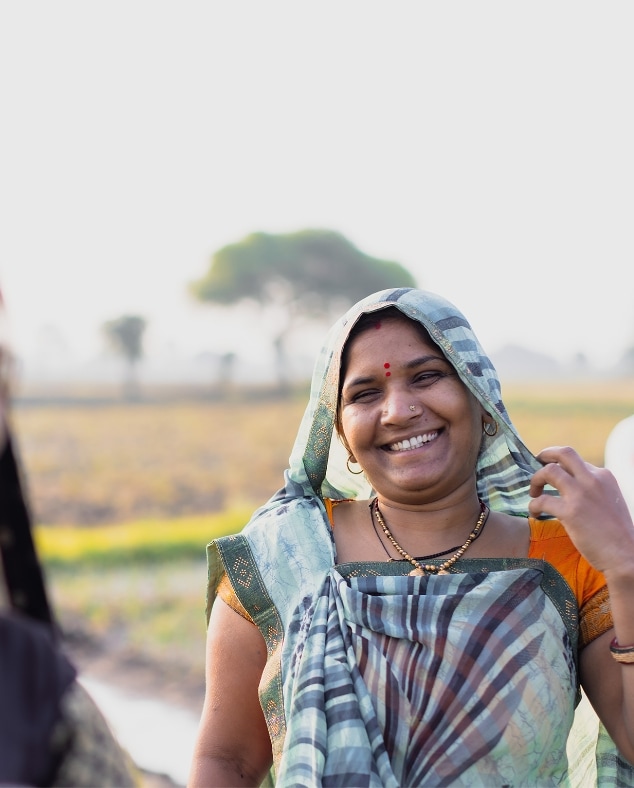 People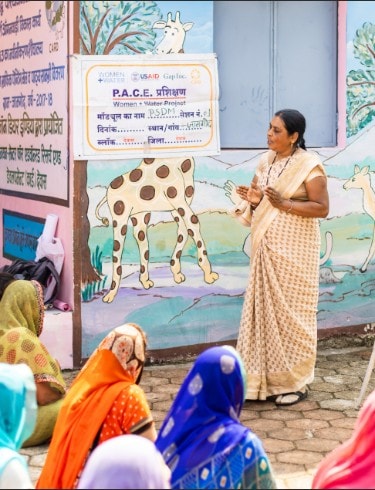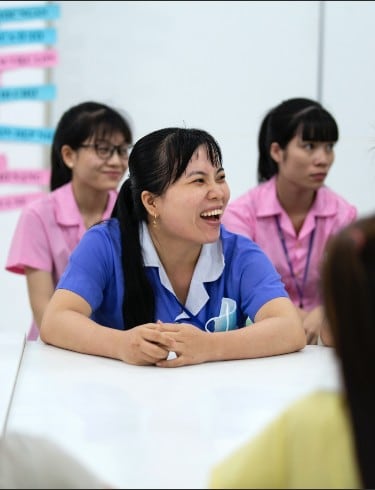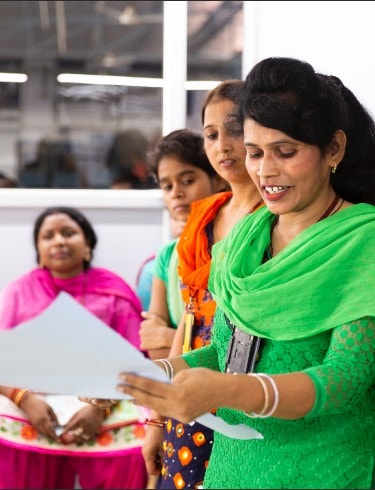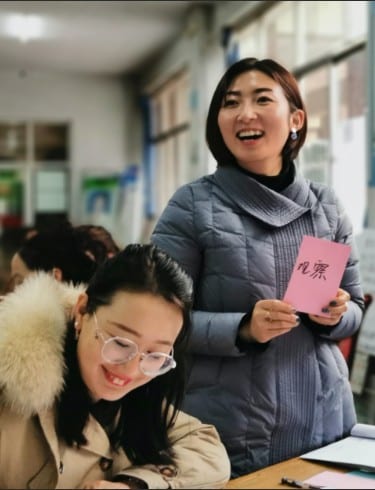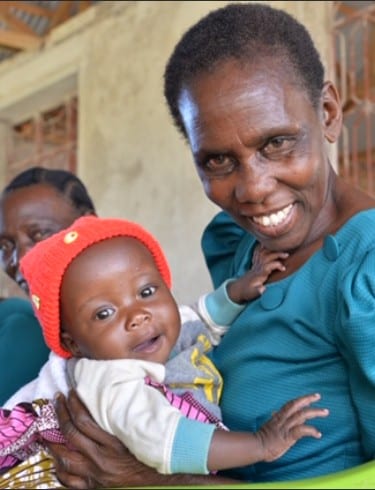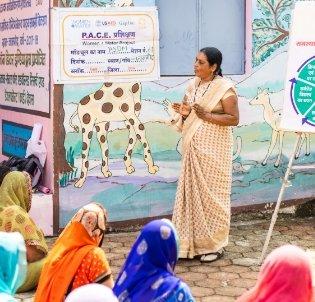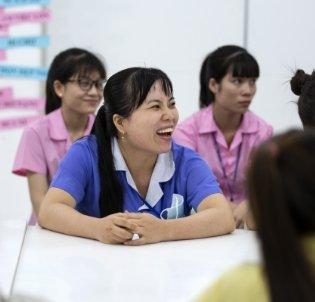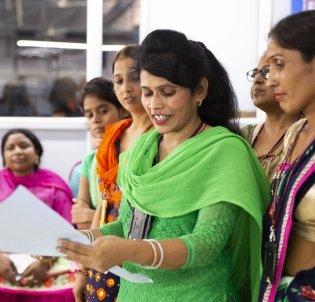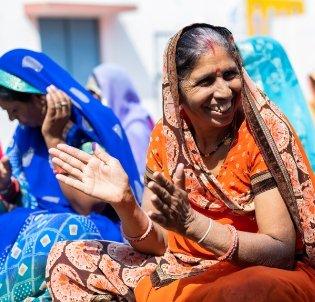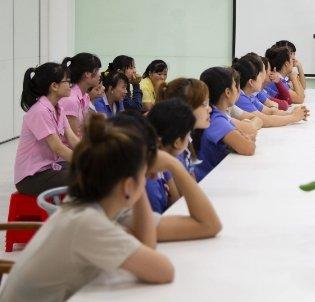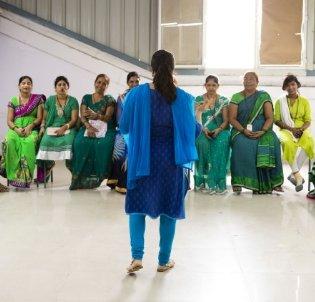 Women in P.A.C.E.
Our Goal
Gap Inc. set a goal to reach one million women and girls through P.A.C.E. by 2022. Thus far, we've reached over 1.2 million.
Empowering and supporting the people we work with is a

non-negotiable.
Materials
More Sustainable Cotton
Our Goal
Use 100% more sustainable cotton by 2030, including regenerative, organic, in conversion to organic, recycled, and U.S. Cotton Trust Protocol cotton.
Gap also partners with Better Cotton to improve cotton farming globally.
The choices we make and the materials we use

make a difference.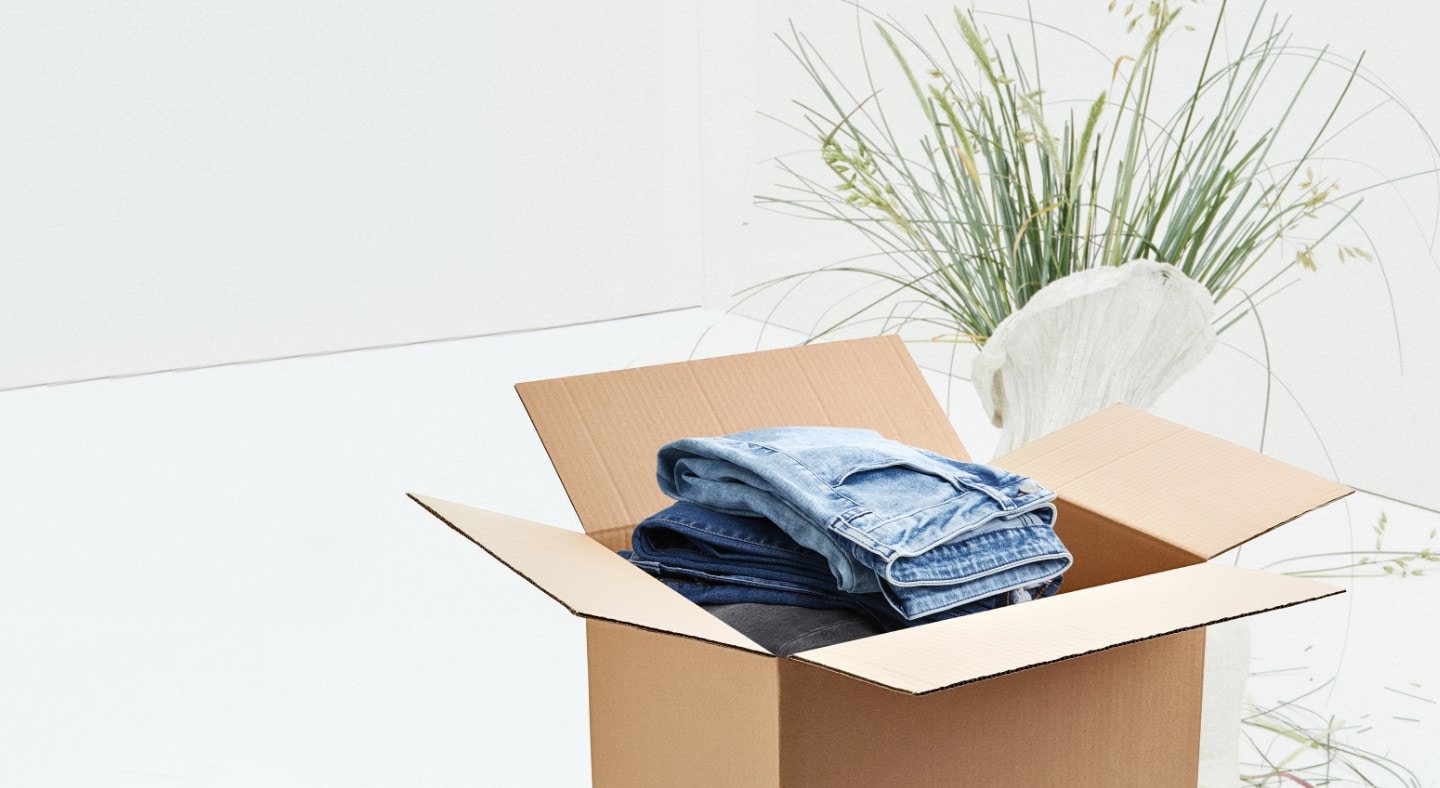 Waste Not
The story of your well-loved clothes doesn't have to end with you. That's why we've partnered with thredUp.
Just box up your gently used clothing, shoes, and accessories. Then order a free Clean Out Kit from thredUp to turn your clothes into a Gap shopping credit.
Through this partnership, we've recirculated 65,000 pounds of clothing.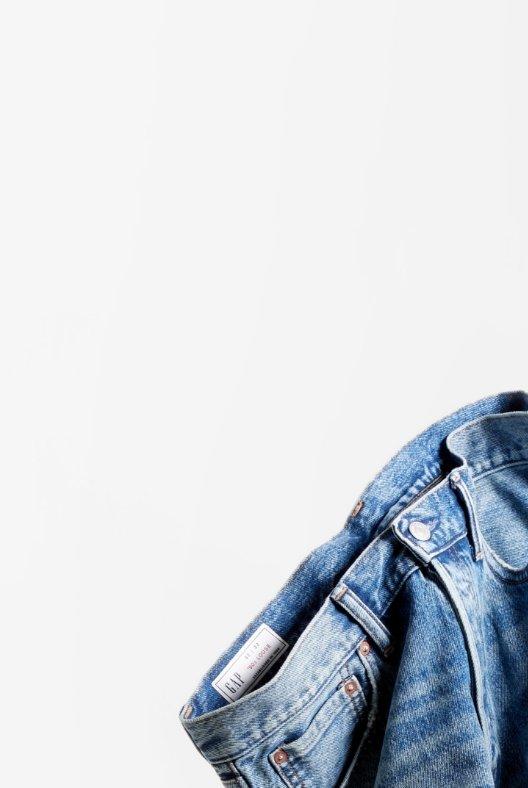 The Good Glossary
Our living, breathing dictionary on all things sustainability and what they mean.
Materials
Animal Welfare Policy: We are committed to the humane treatment of animals. Our animal welfare policy prohibits the use of fur, angora, and mohair, as well as practices including live plucking and mulesing. For more details, visit gapincsustainability.com.
Better Cotton: Gap is committed to improving impacts on people and the environment within the global apparel supply chain. By choosing cotton products from Gap, you're supporting responsible cotton production through Better Cotton.
Cotton in Conversion to Organic: Gap is supporting cotton growing communities during the three-year transition toward certified organic farming and away from conventional agricultural practices, which use harmful synthetic pesticides and fertilizers. This effort helps farmers while also increasing the global supply of organically grown cotton.
Eastman Naia™: Eastman Naia™ cellulosic fiber is derived from wood pulp that is sourced from responsibly managed pine and eucalyptus forests. Naia™ is produced in a closed-loop process where solvents are recycled back into the process for reuse, reducing resource consumption as compared with conventional processes.
Livaeco by Birla Cellulose™: Livaeco™ is fiber derived from wood, a renewable resource, which has been sourced from responsibly managed forests. It is manufactured using a stringent closed-loop process that significantly reduces carbon emissions and water consumption as compared to generic viscose.
Lenzing™ Ecovero™: Lenzing™Ecovero™ is a wood-based fiber produced using pulp derived from responsibly managed forests and manufactured with significantly lower emissions and less water than generic viscose.
Mill Sustainability Program: Our Mill Sustainability Program focuses on driving transparency and innovation while reducing compliance risks and contributing to our corporate sustainability goals. By leveraging partnerships, we can analyze and improve the environmental performance of our supply chain. Our suppliers' involvement is key to our ability to calculate our energy, greenhouse gas emissions,
and water baselines, which support progress toward our new science-based target for our indirect, Scope 3 GHG emissions and help us build a more water-resilient supply chain. The program also helps drive improvements in social performance at mills. Learn more at gapincsustainability.com.
More Sustainable Materials: Our "more sustainable materials" include recycled materials, regenerative cotton, organically grown cotton, cotton-in-conversion to organic, U.S. Cotton Trust Protocol cotton, Tencel™, Tencel™ X Refibra™, Lenzing™ Ecovero™, Livaeco by Birla Cellulose™, Eastman Naia™, and partially plant-based EVA.
Organic Cotton: Organic cotton is better for people and the environment because it's grown without the use of harmful synthetic pesticides and fertilizers.
Organic Farming: Organic farming aims to support robust ecosystems and abundant biodiversity by encouraging practices like crop rotation, prohibiting genetically modified seeds, maintaining healthy soils and applying organic fertilizers and manures instead of manufactured inputs.
Partially Plant-Based EVA: Making products with partially sugarcane-derived EVA foam helps reduce our use of fossil fuels and our carbon footprint, as compared with entirely petroleum-based EVA.
Preferred Fibers Toolkit: Our toolkit includes an evaluation of raw material choices that builds upon data inputs from the Sustainable Apparel Coalition's (SAC) Higg Materials Sustainability Index. It also incorporates other holistic indicators to consider environmental and social considerations. Building on the toolkit, Gap Inc. and Textile Exchange are proud to announce the public release of the Preferred Fiber and Material Matrix, a resource for sourcing and design teams to inform companies on meeting their sustainability goals. Learn more at textileexchange.org.
Recycled Materials: Recycled materials are recovered or diverted from the waste stream either during the manufacturing process (pre-consumer) or after consumer
use (post-consumer). Using recycled materials helps us minimize our impact on the planet. Compared to virgin materials, recycled materials help keep waste out of landfills while also reducing carbon emissions.
Regenerative Cotton: Regenerative cotton agriculture is a holistic approach to farming practices that enriches soil and measurably improves soil carbon content, water retention, and local biodiversity. Sourcing regenerative cotton helps Gap to reduce our environmental footprint while promoting ecosystem health and increasing resilience for communities within our supply chain.
Supplier Sustainability Program: Gap Inc. has in place a robust program for assessing and remediating issues in sourcing facilities, as well as a suite of capability building programs focused on women's empowerment, social dialogue and supervisory skills. With local teams in our key sourcing countries, we are able to partner closely with facilities, as well as local and international stakeholders, allowing us to have thorough, on-the-ground insight into how our suppliers perform and what salient issues workers in our supply chain face.
Tencel™ x Refibra™: Tencel™ fibers produced with Refibra™ technology are made by using renewable wood sources and upcycling cotton scraps in a closed loop production process.
Tencel™ fibers: Tencel™ fibers are derived from wood, which is a renewable raw material, and produced using pulp from responsibly managed forests.
U.S. Cotton Trust Protocol Cotton: As members of the U.S. Cotton Trust Protocol, we participate in a program for U.S.-grown cotton that supports best practices and continuous improvement in key areas, including soil health, water management, and Greenhouse Gas Emissions. For more details, visit trustuscotton.org.
Wood-Derived Fabric Policy: In partnership with CanopyStyle, a third-party sustainable fashion and forestry initiative, we set this policy to help ensure our suppliers do not use wood from ancient, endangered, high-conservation or high carbon–value forest areas to make cellulose-based textiles, including rayon, modal, viscose, and lyocell.
Water
Washwell: Developed in 2016, our Washwell program for denim and woven bottoms, like khakis, uses at least 20% less water compared with conventional wash methods. Non-washed products such as those made with raw denim or faux leather are not eligible for Washwell.
Water-Quality Program: Developed in 2004, the Gap Inc. Water-Quality Program requires denim-producing facilities to not emit any discharge to local waterways, protecting local communities and watersheds while mitigating impact on the planet.
USAid Gap Inc. Women + Water Alliance: The USAid Gap Inc. Women + Water Alliance aims to improve and sustain the health and well-being of women and communities touched by the apparel industry in India. We believe access to clean, safe water is a fundamental right, so we are working with key partners to ignite women as water champions to advance lasting solutions for water access. Through this collective action initiative, we have empowered more than 2 million people to improve their access to drinking water and sanitation by 2023. Learn more at gapinc.com.
---
Chemicals
Manufacturing Restricted Substances List (MRSL): We expect our suppliers to comply with the Zero Discharge of Hazardous Chemicals (ZDHC) MRSL, which prohibits use of chemicals of concern in production. We also expect wet processors to comply with the ZDHC Wastewater Guidelines for wastewater testing to monitor adherence to the MRSL.
Perfluorochemicals (PFCs): Gap Inc. is committed and on track to eliminate PFC-based finishes from our supply chain.
Restricted Substance List (RSL): Our Restricted Substances List prohibits suppliers from using certain chemicals that are harmful to people and the planet. In addition to protecting customers, our policies were put in place to address
environmental pollution and protect garment workers from exposure to harmful chemicals. Gap Inc. is a founding member of the Apparel and Footwear International RSL Management (AFIRM) Group. Since 2008, our suppliers have been expected to comply with the AFIRM RSL, which sets limits on chemicals in finished products.
---
Empowering Women
Gap Inc. Code of Vendor Conduct: Since launching our Supplier Sustainability Program in 1994, we transformed our approach to improving facility working conditions by developing innovative, holistic programs that leverage assessments (audits) and remediation of our supply chain to ensure compliance to our Code of Vendor Conduct. We believe that by working together, we can achieve our commitments to improve workers' well-being, protect human rights, reduce environmental impacts, and improve business performance.
Gender Based Violence Prevention & Response: Gap Inc.'s Supplier Sustainability team works with our suppliers to help build an environment where they clearly define and implement policies to prevent and address gender-based violence. We aim to help our suppliers raise awareness about this issue and the rights and responsibilities of all employees, including managers.
Personal Advancement & Career Enhancement Program (P.A.C.E.): P.A.C.E. is Gap Inc.'s educational program that helps the women who make our clothes build the skills, knowledge, confidence, and resilience needed to advance in work and life. Learn more at gap.com/pace. We continue to collaborate with the other founding members of Rise to integrate elements of our P.A.C.E. program into the Rise model.
Reimagining Industry to Support Equality (RISE): In 2019, Gap Inc. leveraged our P.A.C.E. program to became one of the founding members of Rise, along with Better Work, Business for Social Responsibility's (BSR) Herproject and Care, working with support from the International Center for Research and Women (ICRW).
Rise harnesses the power of collective action to empower women workers, embed gender equality in business practice and catalyze policy and systems change, by aligning women's empowerment training and skill-building efforts across the apparel industry. Rise will focus on building and deploying sustainable, systemic, and scalable programs that promote gender equality in global supply chains.
Strategic Factories: Strategic factories represent 80% of production costs for Gap brand.
Supervisory Skills Training: Gap Inc. launched the Supervisory Skills Training (SST) program to reach mid-level managers and provide them with the skills to improve communication with workers. SST gives supervisors and middle managers a deeper understanding of important leadership and supervisory concepts. Participants are trained to avoid a passive or authoritarian style of leadership, and to strike a fair balance between the interests of the company and the interests of staff. Through SST, we have a goal that by 2025, 100% of strategic supplier factories will have achieved gender parity at the supervisor level.
Workplace Cooperation Program (WCP): We believe that improving dialogue and relations between workers and management can help prevent labor disputes, resolve problems, give greater voice to workers, and improve productivity and competitiveness. The Gap Inc. Workplace Cooperation Program (WCP) sets up committees that are comprised of both workers and management representatives who are trained to work together to help address workplace issues, from overtime and worker well-being to washroom sanitation and better quality of food in the canteen. Additionally, we have a goal that by 2025, 100% of workers employed in strategic supplier factories will have their voices heard through representative, gender-equitable workplace committees.
Waste
Circularity: Materials are valuable, and one of the best things we can do is keep those materials in use for as long as possible and help ensure they never become waste. Joining the circular economy means shifting our thinking about design, how we wear and care for products, and where products eventually go, so that they can get reused and recycled. To do so, we are building programs to address product end of life and create circular design systems that reduce waste and increase recycling, upcycling, and reuse.
The Jeans Redesign: The Jeans Redesign is creating solutions for a world where clothes are kept in use. In February 2019, the Ellen MacArthur Foundation gathered insights from more than 80 industry experts from across academia, brands, retailers, manufacturing, collectors, sorters, and non-governmental organizations to collaboratively define design parameters to make jeans fit for a circular economy. By using The Jeans Redesign guidelines, we've created a collection of jeans that are made to be used more, made to be made again, and made from safe and recycled, or renewable inputs.
Plastic Waste: Gap Inc. is working towards its 2030 commitment through The Fashion Pact to eliminate unnecessary and problematic plastic packaging as defined by the Ellen MacArthur Foundation. We aim to achieve this goal through a combination of methods — reducing packaging where possible and converting to bio-based materials. For packaging that can't be eliminated, we plan to maximize recycled content or divert waste from landfill through recycling.
ReGap: ReGap is our way of saying, "Share the good." We obsess over every stitch and detail, so each Gap piece has the quality to hold up — and pass along. From big kid to little kid, mom to daughter, friend to friend.
thredUp: Gap partners with thredUp to reduce our impact on the planet by extending the life of clothing. thredUp is a convenient way to clean out your closet. Order a Gap x thredUp Clean Out Kit and turn gently used clothes into Gap shopping credit.
Upcycling: When materials are re-used in a way that adds value to the product, we call that upcycling. The opposite of upcycling is downcycling — still a form of recycling, but one where the new product has less value than the original.
#GapforGood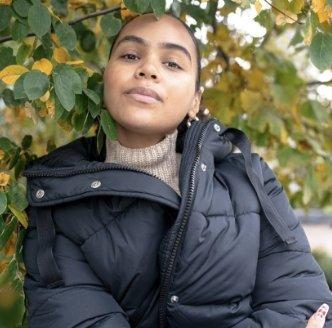 @sunflowervalentine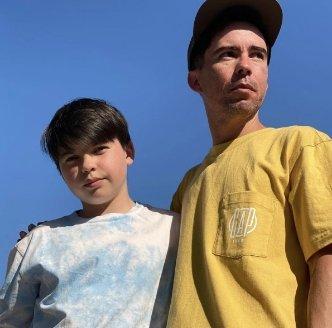 @ferranpalau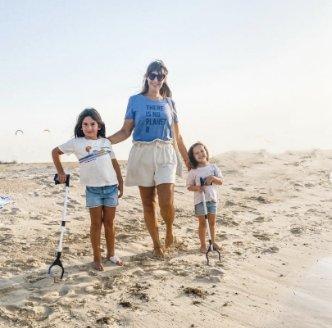 @_helenfarmer_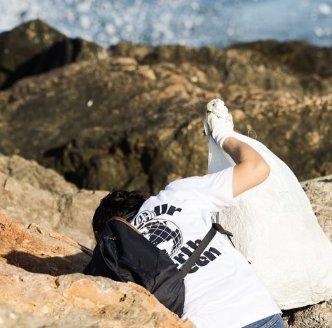 @plasticcollectors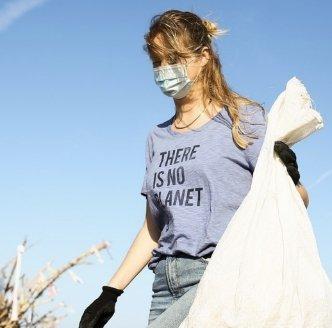 @gap_spain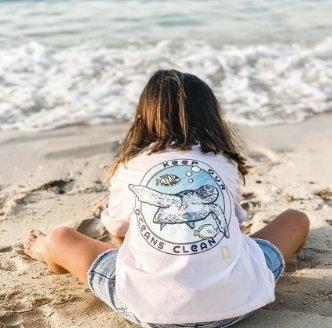 @_helenfarmer_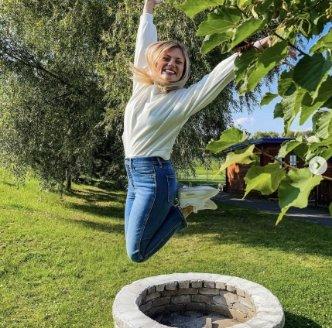 @simonamikova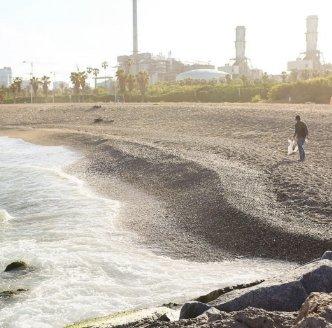 @plasticcollectors
Doing good takes a village.
It takes us + you. Get inspired by our community and show us how you pay the good forward using #GapForGood.