Side Navigation
Sale
Deals
New & Now
Categories
GapBody
GapFit
Main Content:
We are running low on women's vests, but here is a selection of outerwear that may interest you also.
Find Gap women's vests to be practical and durable fall fashion essentials. Easy to wear womens vests add simple style and comfort to your outfit. For rugged appeal, enjoy our women's puffer vest while our buffalo plaid vest lends a touch of elegance to any ensemble. Pair Gap women's vests with your favorite jeans and skirts for a truly casual, yet sophisticated look.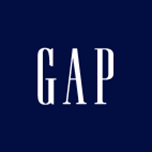 sign up for email & get 25% off*
connect

need help?
1.800.GAPSTYLE (1.800.427.7895)