Side Navigation
deals
new & now
categories
gapbody
gapfit
gapsale
Main Content:
We are running low on womens flip flops, but here is a selection of sandals that may interest you also.
Shop Cute Flip Flops for Women at Gap Online
Gap womens flip flops are designed for versatile comfort and durable style. With excellent construction and quality materials, find that our womens flip flops are incredibly cozy. Pull together a look in minutes with the selection of cute flip flops at Gap that make your casual style even more impressive. From fashionable colors to comfortable designs, enjoy the best in everyday wear that our footwear provides.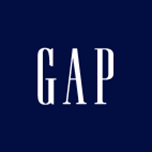 sign up for email
& get 25% off*
1.800.GAPSTYLE
1.800.427.7895
STAY CONNECTED