Side Navigation
deals
new & now
categories
gapbody
gapfit
sale
Main Content:
We are currently out of womens corduroy pants, but here is a selection of pants that may interest you.
Gap Womens Corduroy Pants
Discover a beautiful variety of women's corduroy jeans at Gap. We offer women's cords in the latest styles, colors and fits. Our womens cords are versatile additions to your wardrobe and look great with tops, sweaters, jackets and blazers. Find the look that works for you in trendy womens corduroy jeans from Gap.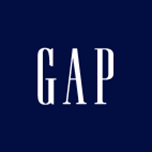 sign up for email & get 25% off*
connect

need help?
1.800.GAPSTYLE (1.800.427.7895)