Side Navigation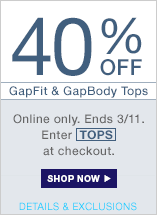 Features
Pure Body
Loungewear
Sleepwear
Bras
Underwear
Deals
More Searches
Main Content:
GapBody Nightgowns for Women at Gap
Envelop yourself with the cloud-like comfort of the nightgowns for women from Gap.
Nightgowns for Women Gap Collection
Enjoy the soothing, lightweight womens nightgowns when you're lounging around. Want like being cute without having to dress up? Try on an adorable romper to get the look of shorts and a tank with the feeling of pajamas. For the days when you're sleeping in, keep yourself wrapped in the delicate fabrics of any lace-trimmed gown. With any piece, you'll get comfort and style all in one.
Nightgowns for Women Features
Stretch fabrics and soft cotton materials construct every quality item. Find your feminine silhouette without a constrictive fit. The elasticized, drawstring waistband gives you the perfect fit for your body. Unique necklines, such as the v-neck and scoop neck, impart visual appeal to this assembly. Details such as piping at the cuffs and curved hemlines, express the impeccable attention to detail you'll appreciate.
Gap Nightgowns for Women Style Tips
Ugly, over-sized t-shirts are a thing of the past. Upgrade your nighttime wardrobe with the unforgettable designs of the women's nightgowns. The bold, rich solid nightgowns are attractive pieces to show off to your loved one or just boost your confidence. Try on the nightshirt for an updated take on wearing your boyfriend's shirts. Feeling blue? Turn your frown upside down with the bright pajama sets and separates. Vibrant tones not for you? You'll find a selection of muted hues to fit your style with this expansive selection. Stay comfortable in every flattering, cozy creation you'll surely love to slip into after a long day.
Gap's womens nightgown collection addresses your need for comfort and soothing wear with the added feature of fabulous style.
SIGN UP FOR
GAP EMAILS
Find style, news, and an exclusive offer!*
Footer Navigation:

Find Us
1.800.GAPSTYLE (1.800.427.7895)
Connect