Side Navigation
deals
new & now
categories
gapbody
sale
Main Content:
Prepare for Motherhood – Maternity clothes at Gap
When you prepare for motherhood, maternity clothing from Gap will help you do it in style. While waiting for motherhood, maternity clothes from our large selection will keep you comfortable. Our collection of motherhood maternity wear is available in pants, jeans, tops, underwear, dresses and more. Pending motherhood, maternity fashions from GapMaternity will keep you dressed in trendsetting style.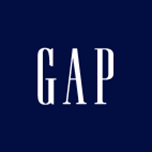 sign up for email & get 25% off*
connect

need help?
1.800.GAPSTYLE (1.800.427.7895)