Main Content:
Men's Jeans
ORIGINAL
No stretch here. Wear it in. Make it your own.
AUTHENTIC
Our vintage-inspired fabric with just a bit of stretch.
STRETCH
A medium stretch fabric that gives you more flexibility.
HIGH STRETCH
Now in your favorite fits, in a stretchier fabric that gives you more flexibility.
Skinny
Super Slim.
Enough Said.
Mid rise
Skinny leg
Slim
The perfect lean, versatile cut.

Mid rise
Slim leg
Boot
A timeless,
true boot-cut.
Mid rise
Straight leg
Classic boot-cut
Standard
Straight with a bit
of room to move.
Mid rise
Straight leg with a bit of extra room
Relaxed
A fuller leg
for total comfort.
Mid rise
Fuller leg
Straight
The classic
wear-with-all.
Mid rise
True, straight leg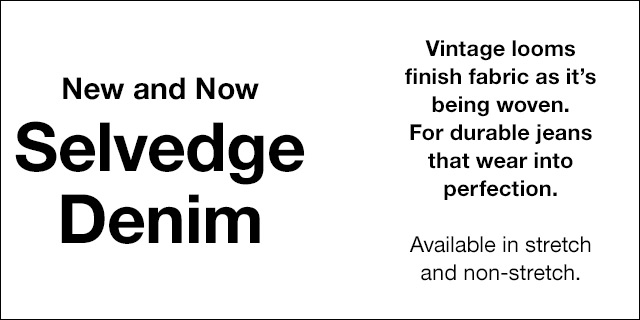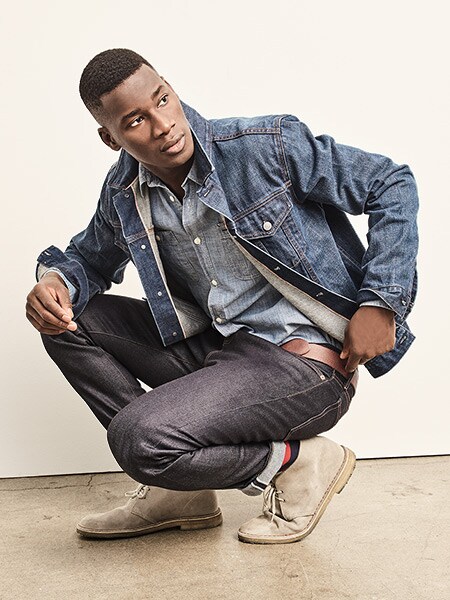 New and Now
Selvedge Denim
Vintage looms finish fabric as it's being woven.
For durable jeans that wear into perfection.
Available in stretch and non-stretch.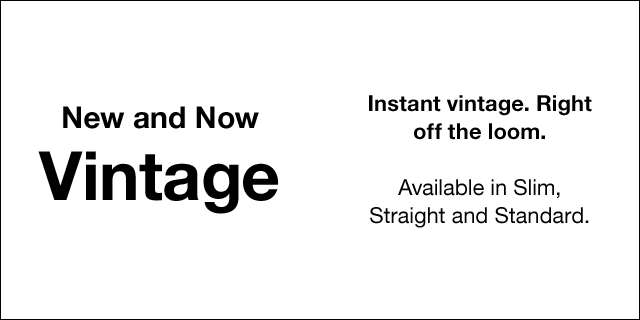 New and Now
Vintage
No two jeans are alike.
These jeans are straight off the loom.
DETAILS
Stamped rivets and finished seams mean a better jean.
STITCHING
We use heavy-gauge thread at stress points.
FIT
We cut them for just the right amount of ease.
----------
Available in Slim, Straight and Standard.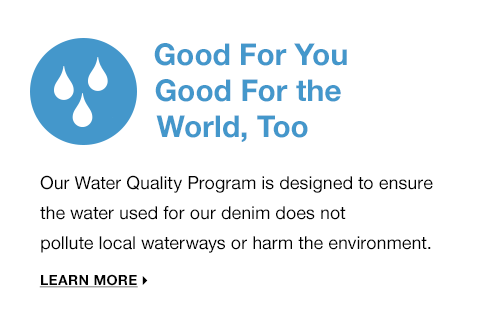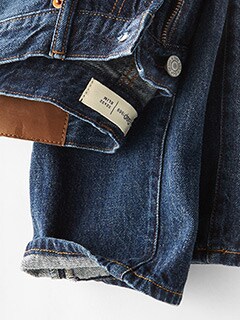 Men's Jeans
Men's Jeans from Gap
A pair of well-fitting jeans continues to play an important role in the modern male wardrobe. From casual Fridays and first dates to semi-formal business meetings, it is a known fact that most men wear their jeans through just about every occasion. Dress them up or down, these fashion must-haves in men's clothing will help ensure that you look your best at all times. Gap offers men's jeans in a variety of styles and washes that are sure to delight denim lovers. Skinny, slim, straight, boot cut, tapered, standard and loose – Gap features all the latest styles in men's jeans, making it easy for you to choose a pair that best suits your personality and lifestyle.
You also have a choice of washes including flagstaff wash, resin rinse wash, worn vintage dark wash, medium indigo, dark blue wash, medium tint wash, pale blue wash and many more. Designed to give you that perfect fit, Gap men's jeans are a favorite among fashion-conscious men. One factor that you must consider while buying a pair of jeans is the purpose that you need to fulfill. If you are looking at something that you can wear to the office, black wash tapered jeans will make a great choice. On the other hand, a pair of slim-fit jeans with destruction or whiskering details is apt for a more relaxed setting.
How to Wear Men's Jeans
As versatile as they are, Gap men's jeans will infuse a new dimension to your personal style. Match a pair of skinny-fit jeans from Gap with rugged boots and a solid-colored short-sleeved shirt to make a fashion-forward statement while you catch up with your friends or head out on a road trip. For a straightforward, casual look, team your standard-fit jeans with a trendy tee and a pair of sneakers. Add a pair of sunglasses to the ensemble and you are ready for all those mid-summer days spent outdoors.