Side Navigation
New & Now
Categories
GapBody
Deals
Sale
More Searches
Main Content:
Gap Maternity Activewear Sale
Find the latest styles in our maternity activewear sale at Gap. The wide selection in our discount maternity activewear collection includes lightweight drawstring pants, no panel roll-up cargos, cuffed drawstring pants and fleece drawstring pants.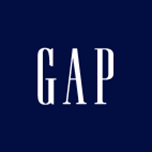 sign up for email & get 25% off*
connect

need help?
1.800.GAPSTYLE (1.800.427.7895)