Side Navigation
Main Content:
We are running low on leather jackets, but here is a selection of jackets that may interest you also.
Create your fashion look with a leather jacket from the collection at Gap. A leather jacket from this collection will let you express your personal style with confidence. Gap leather jackets are created from 100% leather in a variety of cuts and colors, both casual and dress. A great leather jacket from Gap can be worn with everything.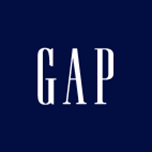 sign up for email & get 25% off*
connect

need help?
1.800.GAPSTYLE (1.800.427.7895)