Side Navigation
Sale
Deals
New & Now
Categories
GapBody
GapFit
Main Content:
We are currently out of hobo bags, but here is a selection of bags that may interest you.
Hobo bags from Gap include casual duffel styles and more. Whether you are looking for women's hobo bags to complete a casual outfit or a dressy one, you will find just what you want at Gap. Choose from a variety of hobo bags like dressy bags and casual styles made from a variety of classic fabrics. Womens hobo bags from Gap will help you create your own fashion look with style.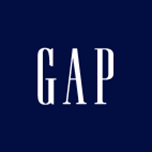 sign up for email & get 25% off*
connect

need help?
1.800.GAPSTYLE (1.800.427.7895)