Side Navigation
Deals
Sale
New & Now
Categories
Special Sizes
Main Content:
GapKids Girls Winter Jackets at Gap
Gap girls winter jackets collection offers many stylish ways to keep your little one cozy and warm. GapKids has a wonderful selection of winter jackets for girls in the latest designs of the season. Find girls winter jackets in bold colors and fun patterns that will make her smile. Winter jackets for girls from GapKids are constructed to last and are designed to be fashionably warm.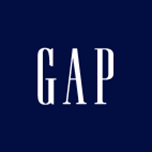 sign up for email & get 25% off*
connect
need help?
1.800.GAPSTYLE (1.800.427.7895)