Main Content: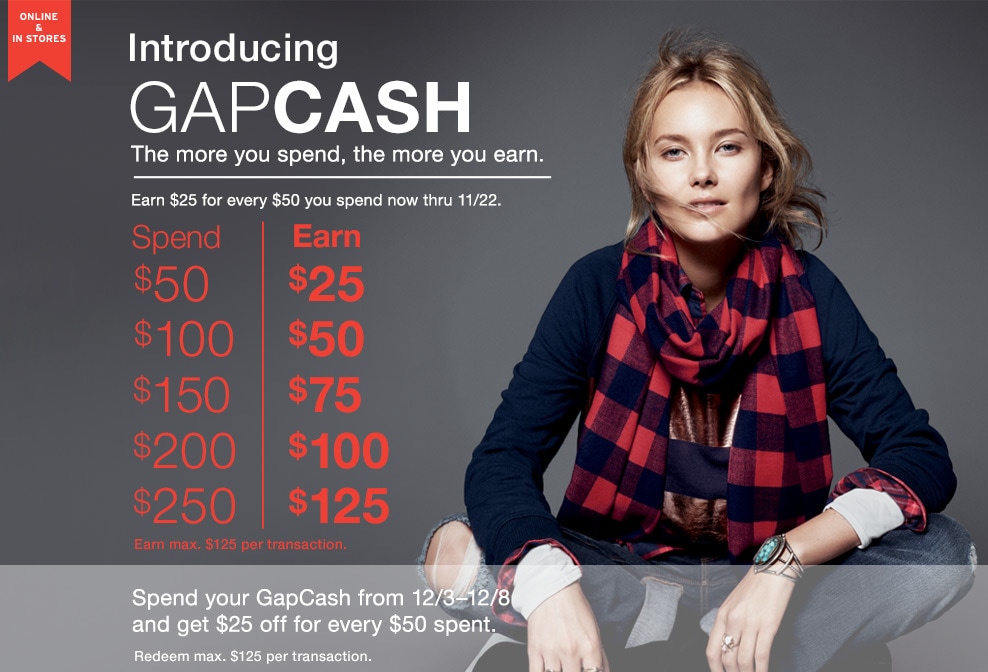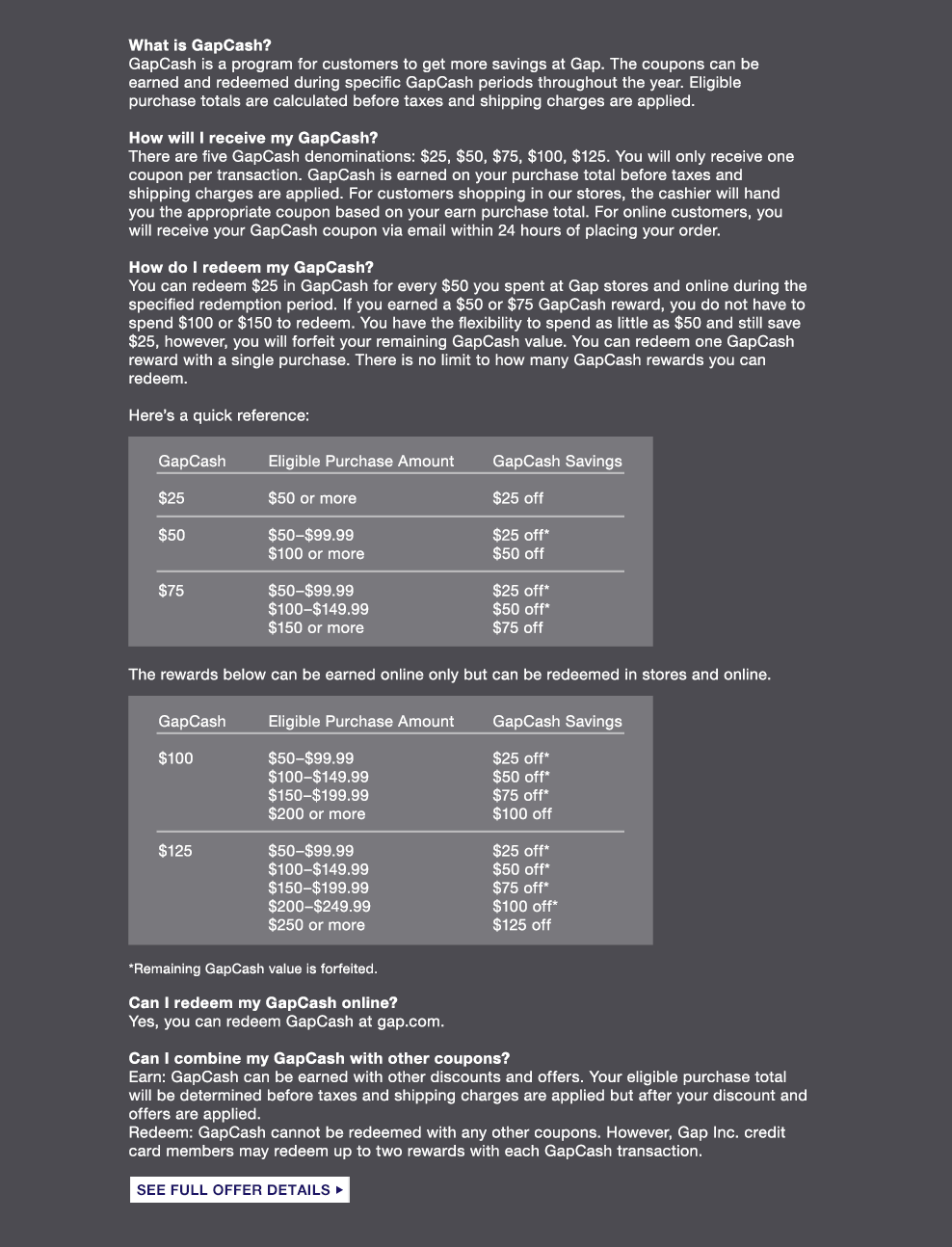 Gap Cash
Gap Super Cash
Introducing GapCash – the more you spend, the more you earn. Earn $25 for every $50 you spend, now through 11/22/13. Spend your GapCash from 12/3/13 through 12/8/13 and get $25 off for every $50 spent. Redeem max. $125 per transaction.
What is GapCash?
GapCash is a program for customers to get more savings at Gap. The coupons can be earned and redeemed during specific GapCash periods throughout the year. Eligible purchase totals are calculated before taxes and shipping charges are applied.
How will I receive my GapCash?
There are five GapCash denominations: $25, $50, $75, $100 and $125. You will only receive one coupon per transition. GapCash is earned on your purchase total before taxes and shipping charges are applied. For customers hopping in our stores, the cashier will hand you the appropriate coupon based on your earn purchase total. For online customers, you will receive your GapCash coupon via the email within 24 hours of placing your order.
How do I redeem my GapCash?
You can redeem $25 in GapCash for every $50 you spent at Gap stores and online during the specified redemption period. If you earned a $50 or $75 GapCash reward, you do not have to spend $100 or $150 to redeem. You have the flexibility to spend as little as $50 and still save $25, however, you will forfeit your remaining GapCash value. You can redeem one GapCash rewarded with a single purchase. There is no limit to how many GapCash rewards you can redeem.
Can I redeem my GapCash online?
Yes, you can redeem GapCash at gap.com.
Can I combine my GapCash with other coupons?
Earn: GapCash can be earned with other discounts and offers. Your eligible purchase total will be determined before taxes and shipping charges are applied but after your discount and offers are applied. Redeem: GapCash cannot be redeemed with any other coupons. However, Gap Inc. credit card members may redeem up to two rewards with each GapCash transaction.