Side Navigation
Deals
Sale
New & Now
Toddler Girl Categories
Toddler Boy Categories
Shop By Size
Main Content:
babyGap Discount Toddler Girl Pants at Gap
Find adorable discount toddler girl pants on sale from Gap. We offer popular crawler style toddler girl pants on sale with little ruffles and padded knees. Our discount toddler girl pants have tiny ruffles at the bottom or button cuffed leggings. Toddler girl pants on sale are easy care and fun for baby to wear.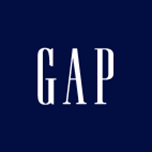 sign up for email & get 25% off*
connect

need help?
1.800.GAPSTYLE (1.800.427.7895)