Side Navigation
deals
new & now
categories
gapbody
gapfit
gapsale
Main Content:
We are running low on cargo pants for women, but here is a selection of pants that may interest you.
Gap Cargo Pants for Women
Gap cargo pants are a popular favorite. The women's cargo pants are fitted and cropped and look smashing with heels. Men's and kid's cargo pants from this collection are available with side cargo pockets and with top stitching throughout. Our cargo pants are available in khakis which are perfect if you need uniform pants. Buy several pair of cargo pants from Gap today.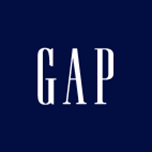 sign up for email
& get 25% off*
1.800.GAPSTYLE
1.800.427.7895
STAY CONNECTED