Side Navigation
Back to School Shop
Sale
New & Now
Categories
Special Sizes
Main Content:
We are currently out of boys snow pants, but here is a selection of pants that may interest you.
Gap offers the selection of boys snow pants to showcase your unique and fresh style. Stay ahead of the trends with the boys snow pants collection complete with a variety of colors to choose from, allowing you to craft the style that's all your own. Find boys snow pants at Gap in order to get the winning combination of fashion and comfort you deserve.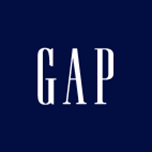 sign up for email & get 25% off*
connect

need help?
1.800.GAPSTYLE (1.800.427.7895)