Side Navigation
Sale
New & Now
Baby Girl
Baby Boy
Newborn
Shop By Size
More Searches
Main Content:
babyGap Baby Girl Shorts at Gap
Gap baby girl shorts are so much fun. Styled just like shorts the big girls wear, baby girls shorts from this collection are made in a variety of comfy styles and long-wearing fabrics. Find denim baby girl shorts with bleached and destructed detailing, stretch knit shorts, stylish Bermuda shorts for baby girls and more. Our baby girl shorts make great additions to the wardrobe of the stylish baby.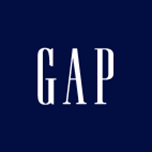 sign up for email & get 25% off*
connect

need help?
1.800.GAPSTYLE (1.800.427.7895)