Main Content:
Baby Clothes at babyGap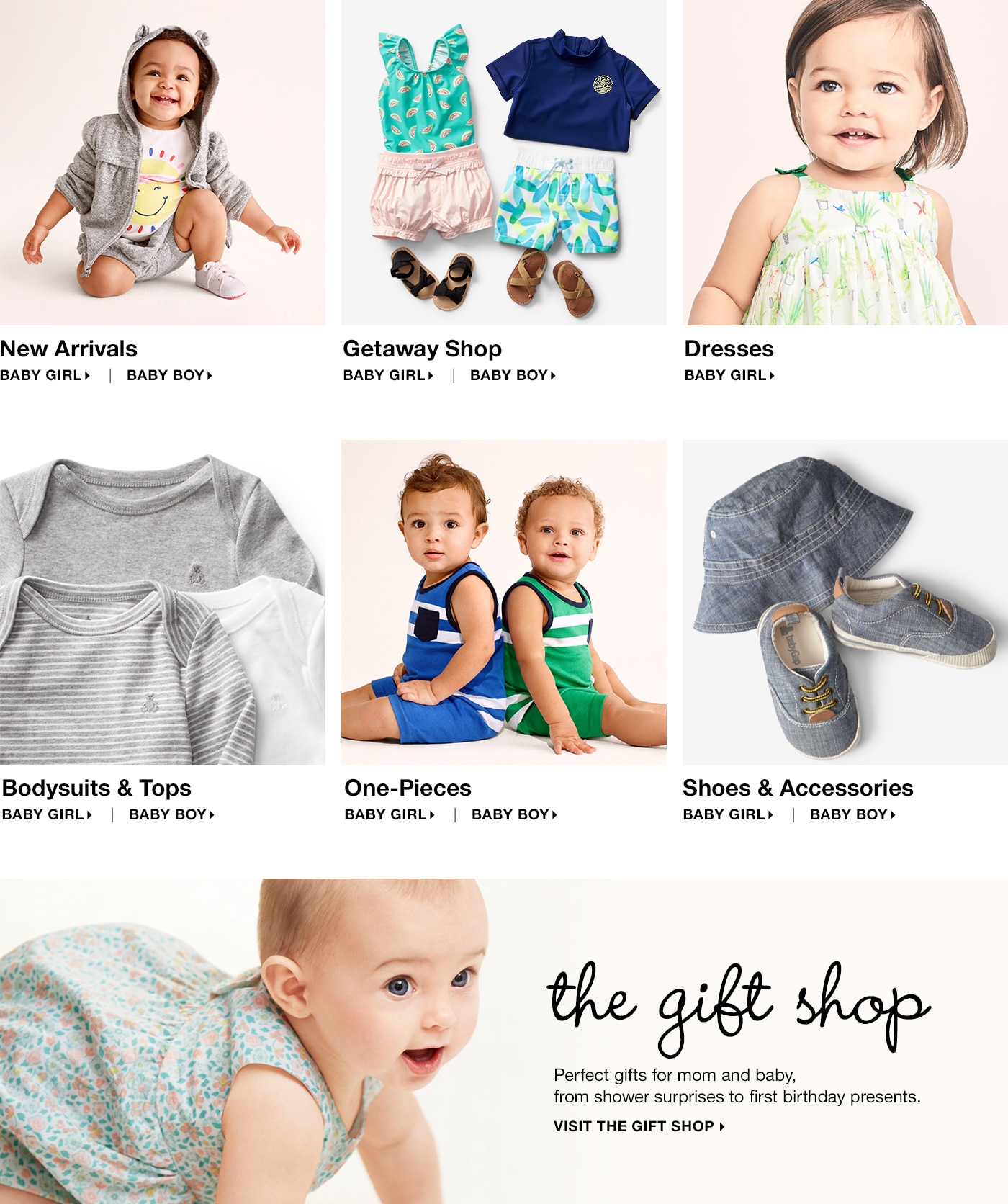 Shop Best Baby Clothes at Gap Online
For quality baby clothes with stylish flair, shop GapKids today.
Comfort You Can Count On
There is nothing more important to you when it comes to choosing baby clothes than comfort. As they grow and develop, they rely on you to make sure they are snug and happy in all the darling outfits you pick out. The selection of baby clothing at Gap features items made with careful consideration of baby's delicate skin. Discover adorable clothes with features such as ultra soft, plush fabrics, lined pants for easy wear, sherpa lining inside cold weather jackets, and flexible shoes. There are tons of options you – and baby – can feel good about.
Consistent Quality from the Gap Brand
Moms and dads love babyGap for the cute baby clothes and great quality. Find swimwear that offers built in sun protection so baby is kept safe from harmful rays. Reversible bibs make great investments as 2 in 1 pieces, and double lined jackets keep your little treasure extra warm. Shoes are easy to slip on and off of baby as you please, but still stay on when you want them to. They are also flexible and extra padded to encourage a healthy walking stance. You can expect these exceptional clothes for babies to make great hand me downs when or if the time comes. After all, they are built for it.
The Best Looking Baby on the Block
You can count on adoring reactions to your child's look from admiring friends, family and anyone you might meet while out on the town with your little one. Our collection features delicate detailing and unique designs that offer delightful looks and classic style. We apply the same casual cool that you know and love from the Gap brand to our babyGap apparel. Whether you are looking for delicately feminine outfits, charmingly boyish style ensembles, or sweet, neutral baby wear, we have a full selection of clothing options from top to bottom for everyone.
Wonderfully comfortable baby clothes from Gap offer stylish options for girls and boys.